Map of the way from the parking lots to the institute entrance
This picture shows your way from the expressway exit to the parking lot. After parking please follow the blue line to ITI (red circle).
The Embedded-Systems-department is located at 5B.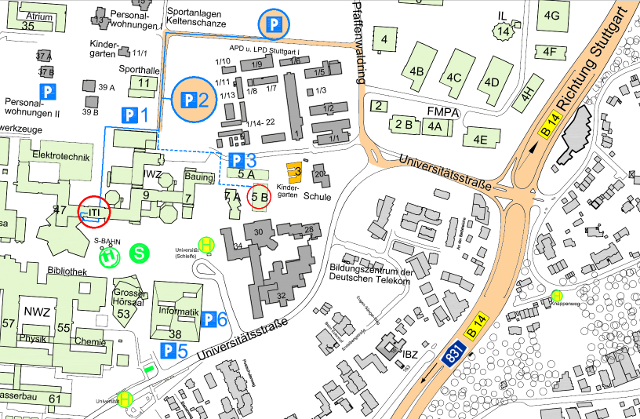 For an enlarged view of the map please click here.
The floor plan will be on display by selecting the red circles.